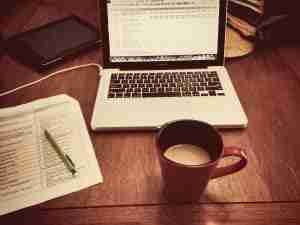 Work From Home Using Pay Per Click – the internet is full of offers on how to work from home and make a living on your computer using the internet.
There is no doubt that there are some good schemes and ideas out there that can be used successfully, but the majority of them I would confess are at least suspect and at worst, a down right con!
Most pages will look "spammy" with lots of images, bright colours and numerous links, arrows and banners pleading with you to "click me".
Free To Register
You will also find that when you read and read the long "inspirational" mega text and scroll endlessly down the page, you will find that you actually have to pay a fee to find out any further information!
A bit if a waste of time if you ask me.
There are many reputable companies out there that are free to register with and they have a whole host of different companies you can partner with in a sector that suits you best.
One of the companies we work with is called Affiliate Window, now called AWIN and clicking on that link will take you to their website for more information. You can also apply to them online to become one of their affiliates free of charge.
Once registered, you can have a look to see what companies and products interest you to promote. A smaller niche type market is going to be easier to promote, as it will have less competition.
Yes, it is going to have less overall traffic in the search engines, but if you can "corner" the small niche markets, you can do quite well. Have a look at this section called Affiliate Marketing Companies to get links to more free accounts.
Work From Home Using Pay Per Click – What Do I Do Next?
A good question!
You will now have registered and picked out the affiliate offers you would like to try, applied for them and have got approved.
One way to promote these offers is by direct linking to their websites (using your unique affiliate URL) from adverts you have placed.
Direct Linking
Not all advertisers allow direct linking, so you need to check this out first in their terms & conditions. If you have chosen a company that does allow you to direct link, then you can start promoting that right away.
The beauty of this is that you do not need a website to promote the offers, as they are going directly to the company's website using your uniquely coded URL. You could use websites like Bing, Facebook, Twitter, etc. to pay for adverts to get the traffic.
Obviously, you need to be paying a lot less for the traffic than you do for the commission you get, but that's were a bit of skill comes in.
Please note that Google Adwords does not allow you to use affiliate links in their adverts, so you will need your own website if you want to use Google Adwords.
Your Own Website
By far the best way to promote affiliate links is to have your own website that is based on the type of links you are promoting.
It's going to cost you more to get and maintain a website, but there are some good deals around for hosting, like 1and1.com or Siteground.
You can do so much more with the traffic you get if you have your own website as well and I will do an article on how to get this up and running soon. Have a look at our section on Blogging Help or if you need assistance in creating your own website, I can do that for you too.
In Summary
If you follow the above, you can get up and running easily and more importantly, free of charge!
Be careful on the cost of advertising though and start small, then put in place maximum limits on what you want to spend, especially in the early learning days.
Look towards getting a website of your own made, as this will enhance things greatly.