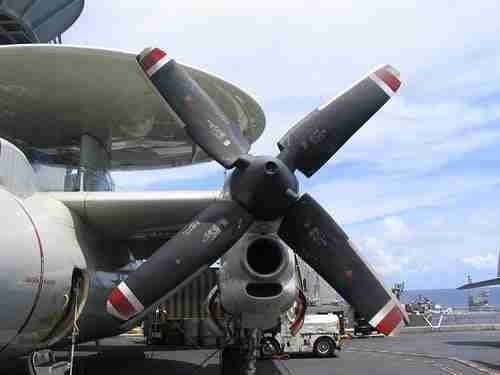 Propeller Ads Good Alternative to Adsense or Better? – I must confess that I only tried Propeller Ads for a short period of time and only on one of my websites.
During the time the Propellerads adverts were active, I also had Google Adsense adverts showing as well, as Google will allow you to do this.
So, the original question…
Are Propeller Ads Good Alternative to Adsense or Better?
To be honest, in the initial short trial, I made the big commission of: zero!
I hasten to add that others have found their revenue to be good and I suppose it depends on the type of website you have and the traffic coming in.
Google Adsense Adverts Backup?
One of the ways I am considering testing them out again is by a "backup" for Adsense adverts.
Google state that you can use a backup adverts that will display when they do not have an advert to serve:
You can choose what happens to your ad unit if Google has no targeted ads are available.

By default, Google will try to collapse the ad space on your page or if that's not possible show a blank space.

Alternatively, you can choose to display a solid colour or another HTML page.

This way, you can make sure that your advertising space is always being used effectively.

PropellerAds for Advertisers
On their website, PropellerAds state that:
Advertisers
Reach and convert your audiences across desktop and mobile around the globe
100% traffic monetisation
We maximise your income by efficiently monetising global web and mobile traffic across all devices and platforms with highest eCPM rates.
Best offers from around the world
Combine a comprehensive list of direct advertisers with advanced optimisation technology and what do you get? The highest revenue from the most relevant ads for all your online content.
Easy start, quick approve
With our publisher's dashboard you can monetise your traffic in less than five minutes, track your revenue with in-depth reports, and benefit from ad channel management tools.
International publisher network
More than just being the best we are also one of the biggest ad networks, with over 700M daily advertising impressions across the globe.
Experts in performance marketing
We have launched thousands of CPA, CPL, and CPM campaigns since 2011 and we are growing our reach every day. Our team are experts in conversion tracking and results optimisation.
Advanced optimisation and targeting
We have everything you need for a successful campaign including a wide range of optimised ad units, flexible targeting opportunities, and the best account managers in the business.
Outcome?
It would definitely be worth your while giving PropellerAds a trial and this link will take you directly to their website where you can sign up for free.
I will be doing another trial with them in the near future and will update this page when I get some firm results this time.
Thanks for reading this article on Propeller Ads Good Alternative to Adsense or Better.
See also Google Adsense revenue drop after new UI.