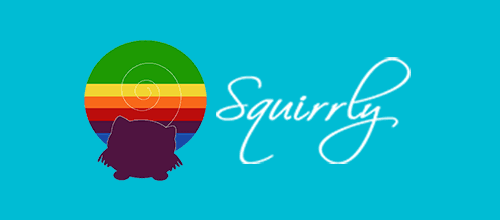 Squirrly SEO Plugin Review – It is necessary to have a SEO plugin active on a WordPress website in order to get the best rankings possible in the search engines. I once did an experiment of not having a SEO plugin active on one of my websites and it was a disaster.
It proves that although Google is getting much more intelligent spidering websites to see what they are about, they still need a little hand in pointing them in the right direction.
Which WordPress SEO Plugin Is Best?
If you Google this question, you will get many results and lots of different answers too! There are many good WordPress SEO plugins available for downloading and you must decide which one you are more comfortable with.
The Yoast SEO plugin is probably the most well known one and it is the first one I used when I started out. I learned a lot from it in the early days, for which I will always be grateful.
I have also tested some of the other SEO plugins that are available as well, like All In One SEO Pack, SEO Ultimate, SEO Booster and of course Squirrly too.
Why Not Squirrly SEO?
In my opinion, it is a good basic plugin with lots of extra functions the others don't have.
I don't think there is any point me listing out all it's functions here, but better to refer you to their website where you can see all the features in full.
Perhaps I could list some of the things about the Squirrly SEO plugin that I personally was not happy about below instead.
SEO By Squirrly Disadvantages As I See Them
The first one has to be the cost. To be able to use all of the functions of the SEO by Squirrly plugin on a number of pages and websites, you need to use the Pro or paid version. This does give you a lot of extra tools you can use to optimise your website, however, there are plenty of free alternative versions that will help you with the search engine optimisation just as well.
When I used Squirrly, it had a very annoying habit of adding Tags as and when it decided to do so. I only found this out after I had removed the plugin and the tag pages started showing up in the Google Console as 404 errors! I quickly removed them and 301 redirected them as soon as I realised what was going on.
Squirrly has a green button system a bit like Yoast, which alerts you to what changes need made on each page to make it more SEO friendly. That's fine, but there appeared to be a problem with meta titles. It kept telling me to increase the length of the meta titles to get a green button, but most of the time this made them far too long.
It was easy to add images to Posts and Pages within Squirrly which was useful. However, although the alt tag appeared to be inserted okay, the file name that was saved to the Media Library was not SEO friendly and was typically made up of numbers and letters.
My biggest concern was that there was nowhere to set the redirecting of image url's to the posts and pages they were on. This would be a must in my view, in order to stop the thin content image pages appearing in the search engines and your website getting a penalty for doing so. I did use a separate plugin for doing this whilst I was testing Squirrly, but really this is something that should be built in.
What WordPress SEO Plugin Would I Recommend?
Right now, I am using the Rank Math SEO Plugin from Mythemeshop and I am finding the results are incredible.
The plugin is free at the moment and you should download it as soon as possible to try it out.
I did a short review on the Rank Math plugin which you might be interested in reading too.
Our Squirrly SEO Plugin Review
Hopefully this Squirrly SEO Plugin Review will prove helpful to you.